Description:
※ Excellent Features:
◎ refers to the stationary part of the motor drive connected to the lower part of the valve is fixed with screws.
◎ When installation without the driver unloaded part and valves can be installed directly. And piping and valves connected without thread, can be screwed directly.
◎ three-way valve means into three openings, A port, B port and AB port, A port connection and cooling cycle, B port circuit connected to the cylinder, water-AB boiler connection.
◎ guidelines to qualify for the five-wire 105, respectively connected to the opening and closing, public, pump (cooling and heating), a ground terminal.
◎ The greatest feature of the electric valve is controlled central heating and air conditioning system water flow and room temperature control.
Main dimensions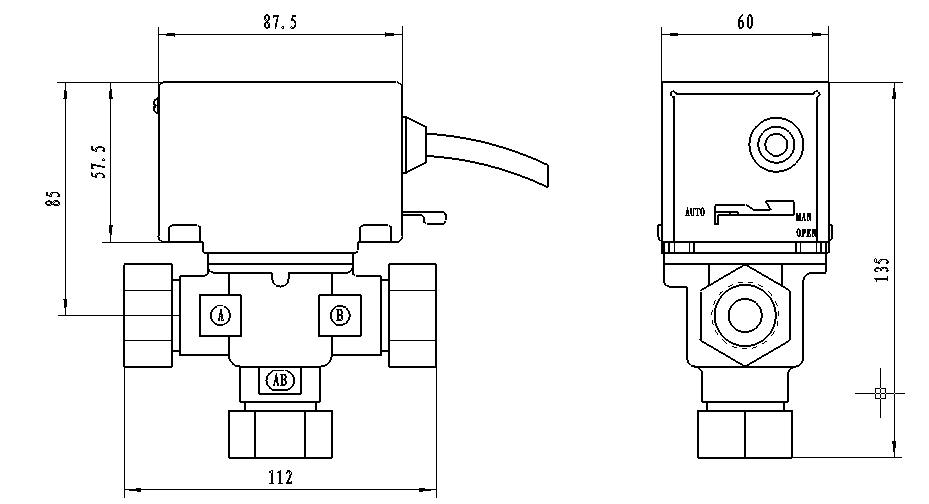 The main technical parameters:
Rated voltage: AC220V-240V
Rated frequency: 50 / 60Hz
Power consumption: 6-8W
Working temperature: 0 ℃ -90 ℃
Ambient temperature: 0 ℃ -55 ℃
Valve Specifications: ★ Note: The input voltage can be provided upon request, can also provide the drive without a valve.